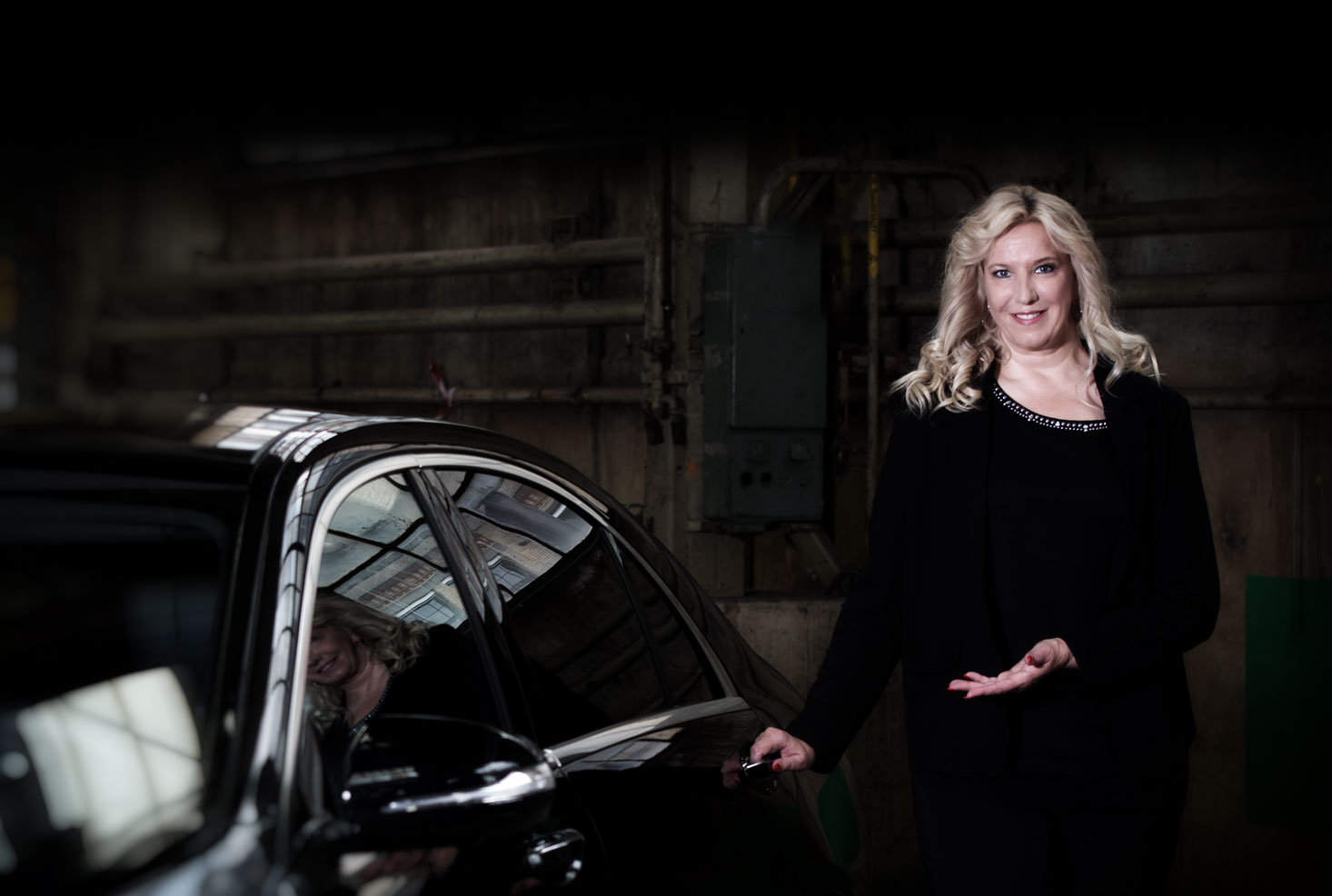 Diana Bart used to run down the country's highways as a canton police officer.
Now she has set up her own limousine service and is, in a man's world, one of very few chauffeurs in Switzerland.
Even Tony Blair was already in her back seat.
At some point, right after completing the KV, Diana Bart worked as an assistant manager.
But not for very long.
Because an old childhood dream did not let go of her: She wanted to become a police officer.
When she saw a job advertisement, she applied and got the job.
For the past ten years she was with the Bern canton police.
First in the city, then on the autobahn, in between with the mounted police, during deportations and since 2008 regularly at the WEF.
After more than 10 years with the uniformed police, the 12-hour night shift was causing her health problems and so she thought about what else she could do with her life.
Having my own limousine service was an obvious choice: «I've always had petrol in my blood.
My parents are very fed up with cars and always had eight to ten American cars, "recalls Bart.
When a colleague started working as a chauffeur for a large company and asked Bart if she could take over occasional trips, the idea was born.
She has been on the road with her own offer since 2014: As a female chauffeur.
She sees her gender as a unique selling point.
"The normal chauffeur is the man in the suit," says Bart.
She also wears a suit, but with her long blond hair she really stands out from the competition.
In terms of driving, she has what it takes to make one or the other colleague look old, skidding courses and absolute vehicle control are mandatory for the police.
If she doesn't have time to drive herself, she still has a freelancer to take over if necessary.
«I would like to encourage women in this job.
But if a customer from the Arab region really wants to be driven by a man, I can of course arrange that, "says Bart.
As a former police officer, Diana Bart also offers her customers personal protection.
"Against 95 percent of men, I would easily get into tricky situations," laughs the 44-year-old.
"Many customers appreciate this security aspect, even if it has never been necessary to use these capabilities."
Your customer base is very diverse.
Management members of large banks and insurance companies, international stars, politicians.
Tony Blair or Billy Idol, for example, were already sitting in the back with her.
Diana Bart does not reveal any other names: "The limousine service is a trusted business," she explains.
"For example, I also drive a customer's children from Zug to Zurich to school every morning."
Over time, quite confidential relationships develop: "A CEO whom I drive regularly gives me three kisses as a greeting and then sits next to me in front and tells me about himself and his family."
Of course, not all customers are that talkative.
Many would just get in, open their laptops, unpack their mobile phones and start working: "I don't actively address customers,
Source: https://www.missmoneypenny.ch/article/frau-bart-fahrt